In-House Jewelry Workshop
Don't let other jewelers ship your jewelry out. We do our repairs on site.
Standard service is one week
Express service available by appointment
Expert Jewelry Repair Services
Ring Re-Sizing
Most rings can easily be re-sized one full size. Sizing includes checking and tightening stones.
Sizing Assistants
Big knuckles? Finger injury? Do your rings spin? We have options!
Shank Repair
Is the base of your ring worn thin? We can rebuild it.
Solder Together
Join the base of your rings for perfect alignment and avoid rubbing.
Stone Replacement
Lost a stone? Whether you need a diamond or a gemstone we can help find a suitable replacement.
Re-Setting Stones
Did your stone fall out? The most common culprit is worn prongs. We can rebuild and re-set your stone.
Prong/Channel Repair
Diamonds are forever, but the metal they are set in wears down over time. We can rebuild and restore it.
Head Replacement
If your prongs are worn down and the design allows, a head replacement is the strongest way to fix it.
Chain & Bracelet Repair
We can solder all types of chain or replace pins and tube links or rivets.
Attach & Solder Charms
We can attach and solder charms to bracelets or necklaces.
Bail Replacement
Did the top loop wear through? We have a variety of replacements.
Clasp Replacement
We stock a variety of gold and silver lobster claws and spring ring clasps.
Earring Post Repair
Did the post of your earring break off? Do you have it or did you lost it? We can repair or replace the post.
Earring Conversion
Do you have a pair of earrings you never wear because of the style top? We can convert most to post, screw back, lever back or dangle.
Earring Back Replacement
The number one way to lose earring backs is by using the wrong size replacement. Bring in your earring to find the proper replacement.
Rhodium Plating
Are your rings looking dull? White gold jewelry is plated with rhodium to make it bright and shiny. This needs to be redone every couple of years.
Polish & Refinish
Is the pattern or polish of your jewelry worn? We offer a variety of finishes: brushed, satin, hammered or polished. We can duplicate your existing pattern
Laser Welding
High temperature, precise welding for use on platinum, intricate designs or heat sensitive gemstones.
Pearl Restringing
Pearl jewelry should be restrung periodically to ensure tight and secure knots and prevent breaking.
---
---
Engraving
We can personalize our jewelry or yours!
Engraving starts at $35
Inside Ring
Signet (Top) Ring
ID Bracelet
Medical Bracelets
Charms
Cufflinks
Engravable Plaques
Watch Case Back
Watch Link
And More!
Available Fonts & Characters
Inspection
The first thing we do is inspect the condition of your jewelry with you under a microscope. This is easy for us both to see what repairs are needed.
Transparent Pricing
We will make a list of the necessary repairs and price it our with our standardized repair book.
It is impossible to quote a price without physically inspecting the item. Please don't call for estimates. Text us a photo and we can give you a ball park estimate.
Payment is due at drop off
You will take a home a claim ticket with a detailed description and photo of your item.
For your security we insure and store every piece of jewelry that is left with us in our safe.
We take the utmost care to protect your belonging when in our care. Original claim ticket or photo ID required for pick up. NO EXCEPTIONS.
Jacqueline N
"These folks replaced the stone and setting on my wedding ring and I couldn't be happier with how it turned out. Turnaround time was super reasonable, pricing was transparent (from a rubric, not made up on the spot), and the staff are great (thank you, Lisa!). They even redid the rhodium finish on my ring and I feel like a newlywed again. I'll definitely go back for future jewelry needs."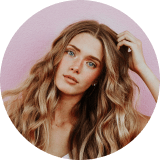 Becky S
"I brought my late grandma's engagement ring to have the prongs tightened and they absolutely went above and beyond! Not only did they keep exactly to the timeframe it was promised by, but when I was dropping it off, the customer service was off the charts. When I picked the ring up, it was polished and more beautiful than I ever could have imagined."
Due to the fragile nature of pointed corner stones we don't recommend setting them right next to one another. Diamonds are the strongest gem known to man but they can break another diamond when set immediately next to it. Especially when adjusting the size which puts pressure on the stones.
We have learned over time that this is not a good design and do not sell or service it. There are a few items we have sold decades ago and we will help to service those items.
If you need service on one of these styles we recommend to contact the store it was purchased from.