Reviews
Why our clients love working with us!
Stephanie H
"…Brittany was so great to work with! My fiancé and I visited her store when shopping around for engagement rings. After several visits to local jewelers, we were drawn back to JF Jones because of Brittany's excellent customer service. Brittany makes each encounter personal and listens to what her customers want. She was able to create a beautiful custom ring. We love that she is the third generation owner of JF Jones and will continue to work with and support her business.…"
Amanda K.
"…I went in to resize my engagement ring and was unsure about sizing and they went above and beyond to help me pick the right size. They also were able to resize it in a day so I had my ring back by the next evening! Will never go anywhere else. 10/10!…"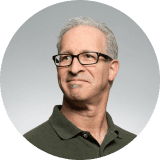 Richard W.
"…Brittany went above and beyond to provide a beautiful engagement ring for my fiancee. I would recommend to anyone
looking for well priced and customized jewelry!.."
Becky S.
"…I brought my late grandma's engagement ring to have the prongs tightened and they absolutely went above and beyond! Not only did they keep exactly to the timeframe it was promised by, but when I was dropping it off, the customer service was off the charts. When I picked the ring up, it was polished and more beautiful than I ever could have imagined…"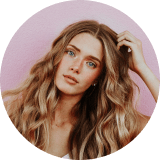 Amy N.
"…Brittany was fantastic! She helped us with my engagement ring and was amazing! Full of experience and knowledge with outstanding customer service!!! I would highly recommend JF Jones for your engagement and wedding rings! The ring was absolutely beautiful and tears fell from my eyes!…"
Jordan G.
"…Amazing experience all around. Never felt pressured to do anything and had an enormous selection to choose from. Engravings for our wedding bands turned out great. Couldn't be more thankful for Britt and JF Jones for the service they provided us!…"
Whitney S.
"….I inherited my mom's wedding ring and wanted to keep the diamonds but update the setting to fit my style. I don't wear much jewelry, and when I do it's small and minimalist. Brittany helped me plan a gorgeous new design for my ring. She suggested two-tone metal, which I didn't even know was possible! The whole process was comfortable and fun, and Brittany has such intuition. Absolutely recommend JF Jones and her work!.."
Nan K.
"…Brittany was wonderful and caring as she helped my husband and I redesign my engagement ring to celebrate our 40th anniversary. I did not want a diamond when we got engaged back in 1982. He insisted that I have one. So I agreed to a small one. I have loved it for 40 years. Then I saw a blue treated diamond. So with Brittany's expertise and knowledge of diamonds, she found us a blue diamond, which she beautifully set in between my original diamond and my mother's diamond. It is a gorgeous and sentimental ring that really fits me. I appreciated that she was honest about how she thought my diamonds would look with the blue diamond.…"
Jaqueline N.
"… These folks replaced the stone and setting on my wedding ring and I couldn't be happier with how it turned out. Turnaround time was super reasonable, pricing was transparent (from a rubric, not made up on the spot), and the staff are great (thank you, Lisa!). They even redid the rhodium finish on my ring and I feel like a newlywed again. I'll definitely go back for future jewelry needs.…"
Interested in working with us?
Get in touch, we'd love to work with you!
Email
info@jfjonesjewelers.com